Volvo Certified Collision Facility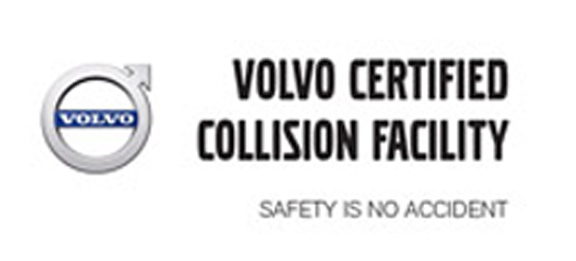 Our Volvo Certified Collision Facility ensure every repair is made to bring your Volvo back to factory standards.
What makes a Volvo, a Volvo?
Volvo Genuine Parts. They are designed, tested and manufactured specifically for your Volvo – and give you optimum performance and the assurance of a lifetime warranty when replaced at an authorized dealer. 
For example, did you know that a Volvo Genuine Windshield is an integral part of several complex on-board safety systems?  To ensure these essential systems function properly, it is important to select a Volvo Genuine windshield that is designed and installed according to Volvo's rigorous safety standards.  Visit King Collision's Volvo Certified Collision Centers if your windshield – or any other parts – are damaged and need to be replaced. Because nothing is more important than your safety.  
 
Certified for peace of mind
Through a rigorous program of regular inspections and mandatory training, the Volvo Certified Collision Network guarantees each and every facility to be the most qualified repairer of your Volvo. 
Support every step of the way
In the stressful event of a collision, make Volvo Roadside Assistance your first call. Once in touch, our agents will connect you to experts who specialize in collision repair and insurance. Whether you are connected to a call center, collision facility or your Volvo retailer, you can rest assured.  Call Volvo Roadside Assistance at 1-800-638-6586
Choose the Volvo that suits your lifestyle at www.volvocarsplymouth.com