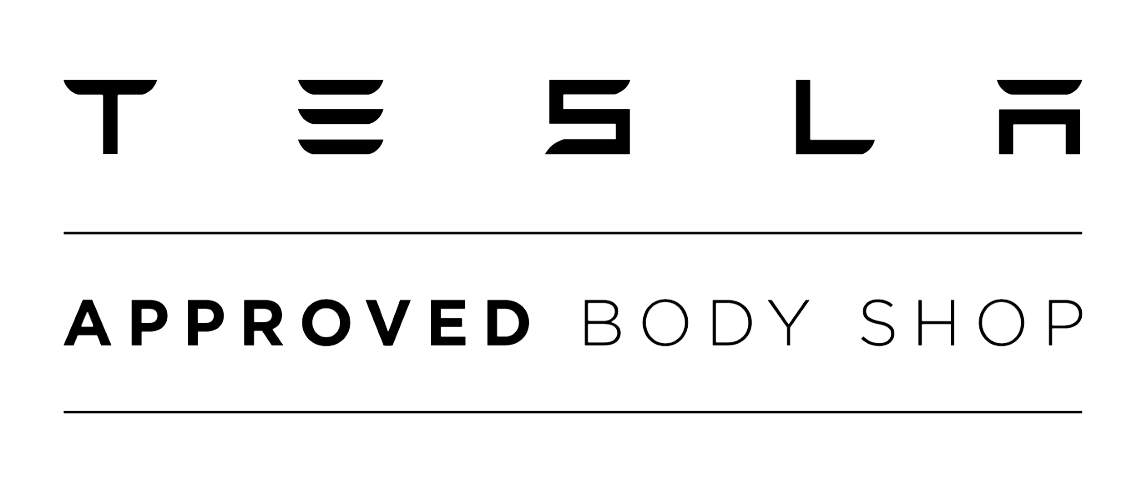 Both King Collision Centers locations are now members of the Tesla Approved Body Shop (TABS) network! 
As Tesla Approved Body Shops, King Collision received training by Tesla at their factory in Fremont, CA and is equipped to rebuild Tesla vehicles to their exact specifications and quality of finish.
Tesla demands the highest standards from their Approved Body Shop Network through rigorous training and assessment of all the technicians that will work on Tesla vehicles. The aluminum welding capability of each technician is closely evaluated to ensure all safety critical welded joints can be guaranteed to meet Tesla's specifications along with the adhesive and mechanical jointing technology used in the construction of the Tesla vehicle.
Tesla vehicles are designed from the ground up to be the safest vehicles on the road. The Model S achieves a 5-star rating in all categories of the National Highway Traffic Safety Administration (NHTSA) crash test and a Euro NCAP 5-Star Safety Rating. Tesla vehicle body structure design incorporates the best in advanced structural aluminum casting, extrusion and stamped panel technology used in combination with the latest aluminum welding and adhesive bonding technology.
The Tesla Approved Body Shop Network is monitored and supported by the Tesla Body Repair Program team, working together to ensure Tesla drivers can continue to enjoy their Tesla vehicle.